The rich natural beauty and exquisite course layout will provide you with a Day of Comfort
36 Holes Surrounded by Sunlight,Greenery and Lake Water.
INFORMATION
This grand 36-holes champion course, located close to the Sotobo-shu Ichinomiya Coast,spreads out over a
plateau with a view of the Pacific Ocean. The natural environment in this area is blessed with warm winter,and in the summer ,with refreshingly cool breeze blowing
from the ocean. The spacious fairway are surrounded by rich greenery and feature skillfully arranged lakes, and the greens are well maintained/
Please experience the joy of playing amidst this natural environment on courses full of
strategic complexity in view of the ocean
Name
ICHINOMIYA COUNTRY CLUB
Address
3166 Torami, Ichinomiya-machi, Chousei-gun,Chiba-ken,Japan
Days Closed
We have irregular days off.
Holes/Par
72-Holes / Par-144
Courses
East Course(36-Holes; Par-72; 6,691Yards)
West Course(36-Holes; Par-72; 6,636Yards)
Grass Type
Bentgrass, Koraigrass, Two greens
Cart/Caddy
Cart use included. Caddy service optional.
Facilities
Club House,Driving Range, Restaurant
Format & Rules of Play
The format of play is 18 holes with a lunch break in the middle.
Bathing facilities are available for use after play.
※We have also 9H plan.
Dress Code
Please refrain from wearing jeans, T-shirts or sandals when visiting or playing.
We do not accept visitors with tattoos
If you have any questions about the dress code, please contact us.
Manner
Do not go naked when taking a bath (please bring a change of clothes)
please make a bunker flat after the sand shot
Number of Players
We accept from 1 person.
Cart Use
Regardless of the weather, we request that golf carts remain on the designated paths unless accompanied by a caddy.
◆riding golf cart (for 5person)
◆electoric golf cart (going on foot)
Notes
Please feel free to use the locker rooms and bath.
Reservation
Rounds may begin between 7:25 am and 10:41 am.
Reservations must be made by phone or website at least one day in advance.
Reservation Information
TEL:0475-42-7200
email:info@ichinomiya.co.jp
Telephone Hours
7:00〜17:30
Play Start Time
Weekdays:7:25am~10:41am
Weekends and Holidays:7:25am~10:41am
※It may change depending on the season.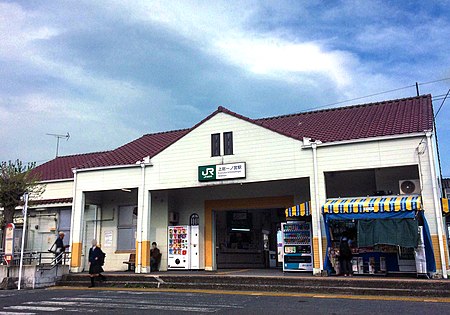 Rates,Fees and Additional Services
Without Caddy
Weekdays:
riding golf cart (for 5person):¥8,454~
electoric golf cart (going on foot):¥6,030~
Weekends and Holidays:
riding golf cart (for 5person):¥14,259~
electoric golf cart (going on foot):¥13,618~
※Inclusive of tax, lunch, golf cart use and locker room use
With Caddy
3~4 BAG/3,300円
2 BAG/5,500円
There will be an additional cart fee for the above 2bags additinal fee. (East: 1650 yen, West: 1100 yen)
If you would like a caddy, please apply at the time of booking.
Rental Clubs
full set:¥3,300
for men:¥3,300
for women:¥2,200
a club:¥300
Rental Shoes:¥1,100
locker fee (per a day):¥220
Access
BY CAR
Kujukuri Toll Road/8 km from the end point
25km from Ichihara Tsurumai Exit on the Ken-o Expressway. Get off the Chiba Togane Road at the Togane Tollgate, and take National Route 126 for 3km to Togane City.
Transfer from Togane Kujukuri Toll Road to Kujukuri Toll Road to Ichinomiya Tollgate. Follow the club signs.
BY TRAIN
Please get off at Kazusa Ichinomiya Station on the JR Sotobo Line.
BY TAXI
By taxi, it costs about 1300 yen in about 10 minutes from Kazusa Ichinomiya Station.
CLUB BUS
Club buses run 8 times a day from Kazusa Ichinomiya Station. Please contact the course for details on the club bus.
If you want to take the 10:04 club bus from Kazusa Ichinomiya Station, you need to make a reservation. Please contact us by 15:00 the day before.
RESTAURANT